Gurugram Oval:-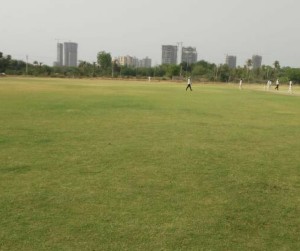 Gurugram Oval is among of the better cricket grounds available in Baliawas area. Started in mid 2016 and located behind pathways school. The ground equipped with all latest facilities for cricket. It has standard dimension with 55-60 yard boundary on all sides of wicket a decent pitch to bat on with even bounce a small sight screen. Sitting area provided under the trees near the ground entrance. The ground is a economical option for a game of cricket on weekends.
Address–  Gurgaon – Faridabad Road, Near Pathways School, Gurgaon,
Baliawas, Haryana
Link:- https://goo.gl/c2F2MJ
Sportive India 3- Ground:-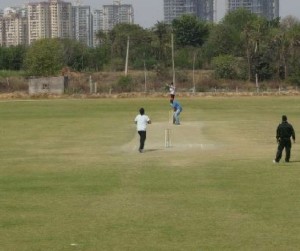 Sportive India 3 is amazing cricket ground in Baliawas area,Started in early 2016. The ground is located just opposite to pathways school in Baliawas and famous as sportive India ground no.3. It has three cricket grounds. Two grounds are connected and the 3rd ground is 300 meter away.  The ground has lush green outfield with 60-65 yard boundary and excellent pitch. There is make shift pavilion at the entrance of the ground and ample parking space.
Address- Opposite Pathways School, Baliawas, Gurgaon
Link:-  https://goo.gl/DXJgKO
Action Land Upper & Lower:-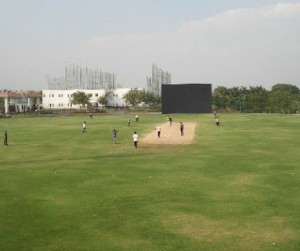 Action Land the multi sports facility in Baliawas, Gurgaon was started in April 2017 with two cricket grounds. And in second phase mini football ground and other adventure sports facility will be coming up.
The cricket ground has standard boundary length of 55-60 yards and excellent bouncy wicket. A common pavilion for both the grounds. These are good destination for cricket.
Address- Baliawas, GGN-FBD Road, Gurgaon
Link:-   https://goo.gl/gVEuaN
Abhi Cricket Ground 2:-
Abhi Sports Ground is regarded as one of the most beautiful cricket grounds in Gurgaon, being overlooked by Aravali Hills.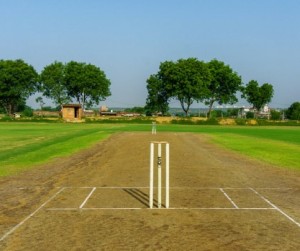 Abhi cricket ground-2  is second ground in the famous Abhi Sports Complex. Inaugurated  in August 2014. The ground has about 55 yard square boundaries and 50 yard straight boundaries. Outfield is even with decent grass cover.
Over the years the venue has becomes the hub of Corporate cricket in Baliawas, Gurgaon.
Address-   Abhi Sports Complex opp. teri gram , Baliawas village , Gurgaon
Link:- https://goo.gl/8ByAZh
Abhi Cricket Ground 3:-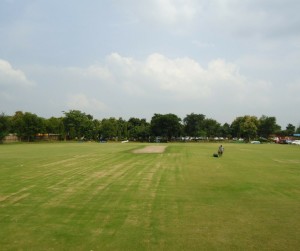 Newest among the three cricket grounds in Abhi Sports Complex, Baliawas. The ground hosted its first match in April 2015. Absolutely even outfield and decent long boundaries and a hard wicket. The complex has all the necessary amenities.
It has one of the better outfield and high quality wicket makes this a ground a good destination for cricket.
Address-  Baliawas village , Gurgaon
Link:- https://goo.gl/WJYdUq
You can find more venues on Groundwala