5 sports badminton court:-

4.2*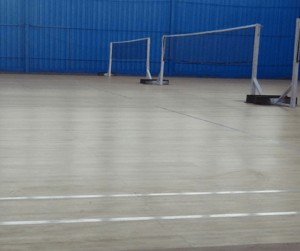 5 sports badminton court is Located in Prasanth Nagar, Hyderabad. The facility was started in March 2015 with three wooden courts and later in 2016 high quality synthetic surface was laid.
This court has been built purely for training purpose and its made with Quality wooden floor, LED lighting with correct lux levels, Reflection free and wall practice to improve wrist skills.
You can Book slot on click here:-  https://www.groundwala.in
Address- Plot No 25 & 26 , Prasanth Nagar , Behind Asha Hospetal ,Hi-Tention Road, Kapra ,Hyderabad -500062 Behind The Reliance Foot Print
Bhaskar babu Li-Ning Badminton academy1:-

4.2

*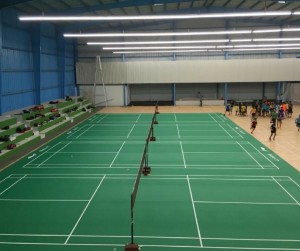 Bhaskar babu li-Ning Badminton Acadmy is another world class indoor Badminton stadium. The Academy is set up by Bhaskar Babu, It is Located in Lb Nagar.
Bhaskar Babu Li Ning Badminton Academy has 12 courts , including hostel availability for couching students. And there are other facilities like gym, swimming pool, running track, a full-fledged canteen, and hostel for boarders.
This is located at near Nehru ORR road after crossing Manneguda village .
Address:-  Hyderabad Route Bonguluru Outer Ring Road 14 KM From LB Nagar Ring Road 300 Meters From Bonguluru Junction.
V.V Sports Badminton academy:-

3.8*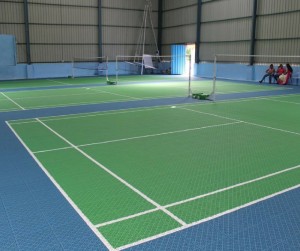 V.V Sports Academy started in May 2016 at Old Alwal Area. It is one place for sports and fitness. It has 4 Indoor Badminton courts, GYM and Table Tennis.
This badminton surface mat is prepared new material called Poly Poplin mat under the court. It has four courts all the other amenities are available like changing rooms, wash rooms ,lighting ventilation.  A good option for badminton enthusiasts who staying near  by Alwal,Sainikpuri and tirumalgiri area.There is a 25 meters  swimming Pool also attached with badminton court, people near to the area can use this availability also.
Coaching Available for Swimming  and Badminton by Experienced and Professional Trainers.
Address:-  V V Sports Academy ,Behind The SR-Digi School, Near Indira Gandhi Statue ,Old Alwal,Hyderabad
 K

ayns Badminton Arena:-

4.5*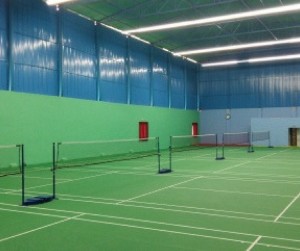 Kayns Badminton Arena is a specially designed indoor badminton space and experience, which promotes wellness, healthy living and sustainability.
Kayns badminton Arena is conceived with the intention of providing world class badminton experience. This is one of the best wooden floor for our courts with a unique patented air cushion, imported FEC approved maple wood with DIN certified Bona Anti-Skid Polish. Lighting is taken care by GE lighting solution used in only top ranking badminton clubs.
Address:- Between Pillar No 175 And 176, RTA Office Road,Upparapally,Attapur Beside Gpr Swimming Pool, Near Magistrate Court.
RRC badminton court:-

4.1*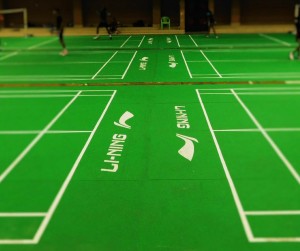 RRC Badminton Court is one of the best badminton court  in malkajgiri. It is managed by Mr Govardhan who runs a prestigious badminton academy, he is also the head coach here .
It has 9 lining synthetic court with excellent lighting, Located in the premises of railway sports complex beside Railway Nilayam, Secunderabad.
Address:-  Malkajgiri,Rail Nilayam Colony, Malkajgiri, Secunderabad, Telangana 500071
You can Book slot on click here:-  https://www.groundwala.in